Sustainability & Carbon Neutral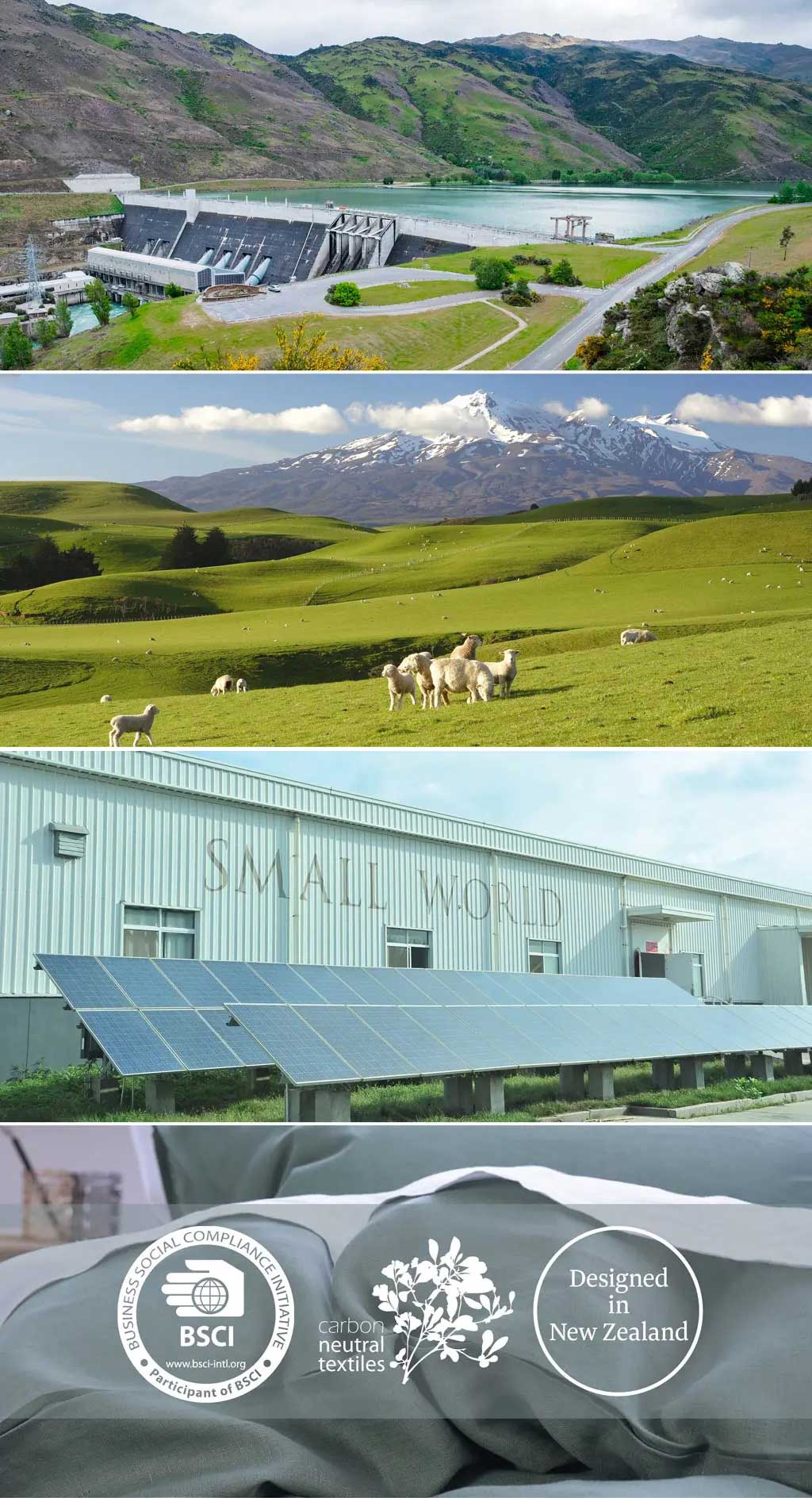 We believe that M.M Linen is the very, 'fabric of beautiful living.' Each season, we carefully curate a fashionable collection of quality products to share with our customers. 
We are very fortunate to be based in New Zealand where we have an holistic approach to our business, encompassing planet, people and profit. Our products are scope 3 carbon neutral with the carbon emitted by the raw material, production, and shipping of our product being offset by an equivalent investment in clean energy.  Off-setting is an important step towards an improved environment for future generations. 
We power our M.M Linen offices and retail stores in New Zealand by a fully renewable energy generated electricity supply.
M.M Linen is part of the Small World family of companies www.smallworldtextiles.com which has been working on its environmental and sustainability footprint for many years. Small World's multi faceted sustainability profile includes the conversion of their bedlinen manufacturing factory to solar power beginning in 2007, which today, is now 100% solar powered. In addition, since 2013, Small World has off-set 267,345 tons of carbon, equivalent
to 21,387,600 pieces of bed linen, at major natural energy plants. 
Rather than pursuing short term business, we emphasise building partnerships with factories. We run practical ethical audit operations and our Quality Control and merchandising teams help factories improve where they need help.
M.M Linen use BSCI (Business Social Compliance Initiative) certified fabrics wherever possible, which means that our product has been produced by people who have worker protections in place that cover health and safety provisions, working hours and fair remuneration, amongst other things.